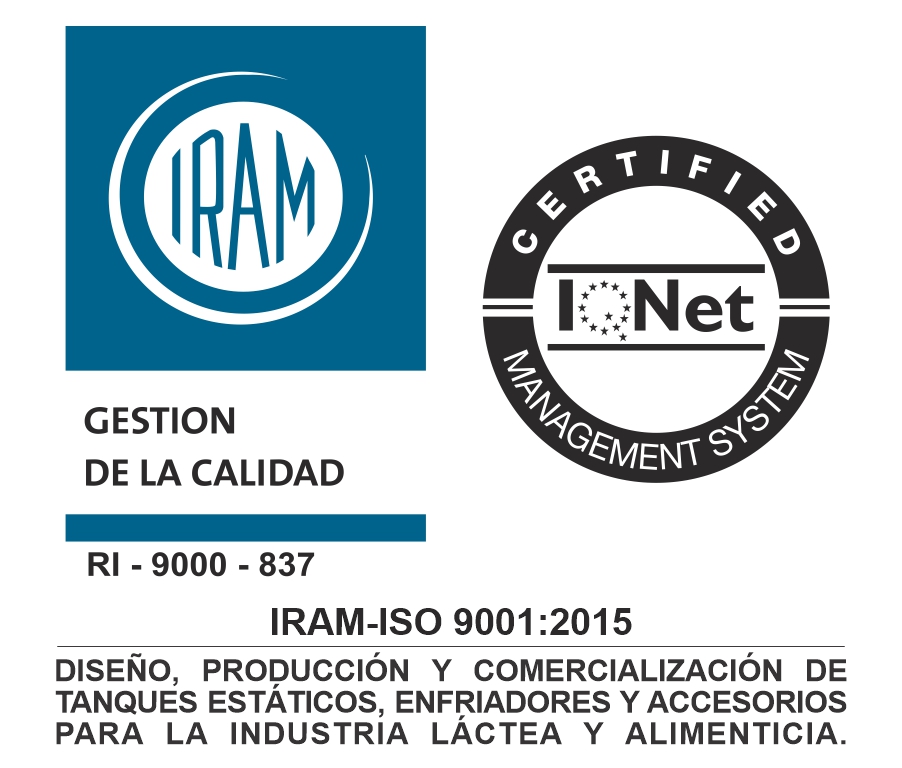 Since 1967, MAXIMO BAUDUCCO S.A.C.I.F. e I. in its industrial plant of more than 9.000 m2 and located in EL TRÉBOL city, SANTA FE Province, ARGENTINA, produces the highest quality for dairy and food industry.
Máximo Bauducco was its founder. He started it as a purely ar workshop dedicated to the manufacturing of copper and tin-plated sheet for the milking industry and he started to assimilate the vigorous development that was taking place in the food industry, which was closely related to the boom of stainless steel application. The use of this noble material imported from its factory of origin, added to the technological development and the latest generation machinery used in its productive processes, allows us to be able to be at the forefront of progress and prestige.
Bauducco stands out for being the first argentine manufacturer of milking coolers for dairy farms, offering a wide range of models and capacities (from 300 lts. to 30.000 lts), completing the agricultural line witch water heaters and pasteurizer for calves feeding. For everything, it has a wide network of agents in the country and abroad, in order to provide advice and personalized attention according to the needs of domestic and foreign market.
In its industrial line, it has a technical department formed by well-experienced engineers to provide advice and personalized design, offering the milking and food industry with silo tank (up to 400.000 lts. of capacity), heat exchangers (HTST Y ESL), tanks for processing cream, yogurt, dessert, ice cream, dressings, soap, beer, among many others, process line for milk sweet (kettles, coolers, mixing tanks) and for cheese ( cheese vat double zero, pre-press, system for pressing, filling and washing molds, salting machines, etc.) with different degrees of automation, tanks for chemical cleaning solutions and CIP centrals.
ISO 9001 Certificates - Quality Policy
No se encontró contenido.
We provide technically efficient solutions to Dairy Producers and Food Industries through our activities of design, production, marketing and after-sales service of stainless steel tanks and equipment.
Position BAUDUCCO as a benchmark family business in Latin America with regard to milk cooling and process solutions for food production.
For this, we have Our People, personnel with rich technical and engineering experience and a network of suppliers and advisers, who make up a Team of People that constantly aims at Continuous Improvement in terms of Quality management.
All this with the objective of exceeding our Customers` expectations in terms of quality and value, taking it as our daily challenge of Maximum Commitment.